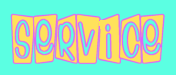 Hollywood Style


Yet another another Reliance masterpiece
This restoration work was completed earlier this year per the client's special request. A kitchen treasure, such as this original vintage from 1955, fabulously compliments the sleek and refined kitchen decor.

Please take a closer look at the image on the left for a better view of every meticulous detail that the Reliance Appliance technicians crafted through careful and due diligence. ZOOM

---
Do you recognize this kitchen?

Click here to take a closer look at the TV set that this jet black Wedgewood is featured in.

You can purchase this rare sized Wedgewood and be the center of envy of other "Good Luck Charlie" fans from the Disney Channel. This stove features a single oven with a broiler drawer and a storage unit for pots and pans. More Info
---


As Seen on TV!
Pictured here is a classic O'Keefe & Merritt model on the set of the tv sitcom Friends. This kitchen center-piece is impossible to miss in the apartment backdrop for many a hilarious dialogue between Joey Tribbiani, Chandler Bing, and Ross Geller.

This stove features a cool control panel, "Grillevator," one oven with door window, and fully rechromed top and details. Like many O'Keefe ranges of similar era, the art-deco chrome is undeniably reminiscent of NYC's Chrysler tower. Click the image on the left for a full view of the studio kitchen set. More Info

---
As Seen on the Silver Screen!
Meet the Focker's Wedgewood oven! This Powder Blue enamel Wedgewood stove rests very well between the warm country style cabinets in this popular comedy with actor Ben Stiller.

We can take any stove now available and custom re-enamel it in the color of your choice. More Info
---


This circa 1940s O'Keefe & Merritt has several very unique, and also quite rare, features that include:

A flat control panel
Solid cook top (not sectional)
Periscope oven view
35" wide

More Info
---
Coming Soon!
If you are interested in the O'Keefe & Merritt stove seen in the background of this climatic moment between Axel Foley and Victor Maitland in Viacom's 1984 Beverly Hills Cop, please call us to inquire about availability.
(510) 525-5921


---


This stove available now! Click here!

Take a look at that mint green O'Keefe & Merritt on the stage of the Nickelodeon Channel television show iCarly. Features a fold-away shelf and cover for additional surface space to existing counter top space. Keep an eye on our Sold Examples page for more samples of our stoves after installation in their new kitchen homes. Coming soon!

Image courtesy Nickelodeon.


SITE MAP

© 2021 Reliance Appliance
© 2015 RelianceAppliance.com
All rights reserved.